Medium duty swivelequipment moving casters
Housing:
Made of pressed steel,zinc plated.
doubleballraceswivel head
Wheel:
Material:Thermoplasticrubber TPR
Bearing type:Ballbearing
Product Description:
The TPR is the abbreviation of thermoplastic rubber, they offer a cushioned ride and they are applicable for commercial or residential use.
The gray TPR wheels are completely non-marking and work very well both on hard and soft surfaces, it get smooth, quiet rolling and protect your floors.
They are long-lasting and made of a synthetic material, resistant to chemicals, oil, and water. it can be used across a wide range of applications.
Real Shot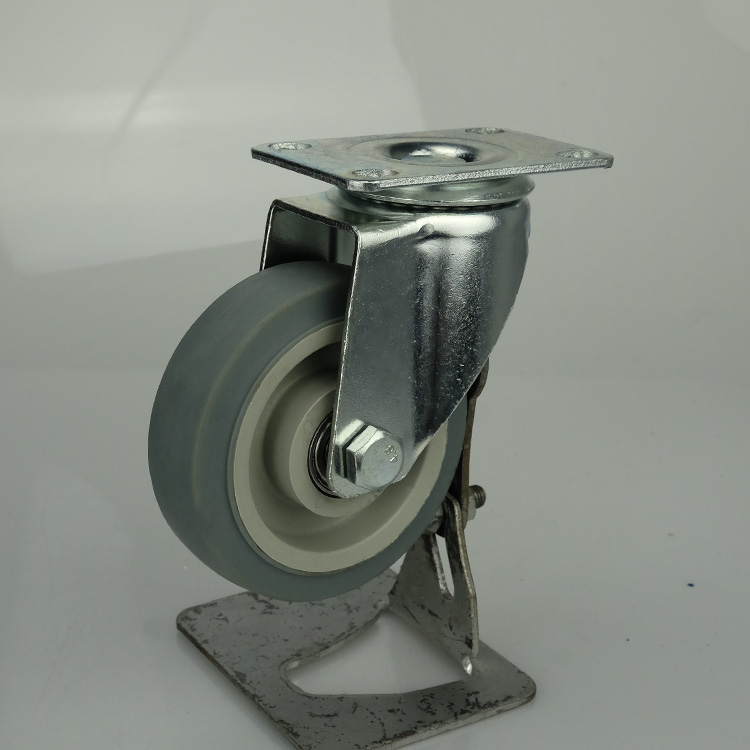 Specifications Of Gray TPR Casters:
Wheel diameter: 125 mm
Wheel width: 32 mm
Total height: 155 mm
Load capacity: 100 kg per wheel
Wheel tread: TPR
Mounting plate size: 93 mm x 62 mm
Fixing holes distances:72 mm x 45 mm
Bearing type: Ball bearing
Color: Black
Features: Gray Wheel, TPR Wheel, Soft Wheel, Trolley Caster Wheel, Medium Duty Wheel
With brake: No
Details Of Swivel TPR Casters: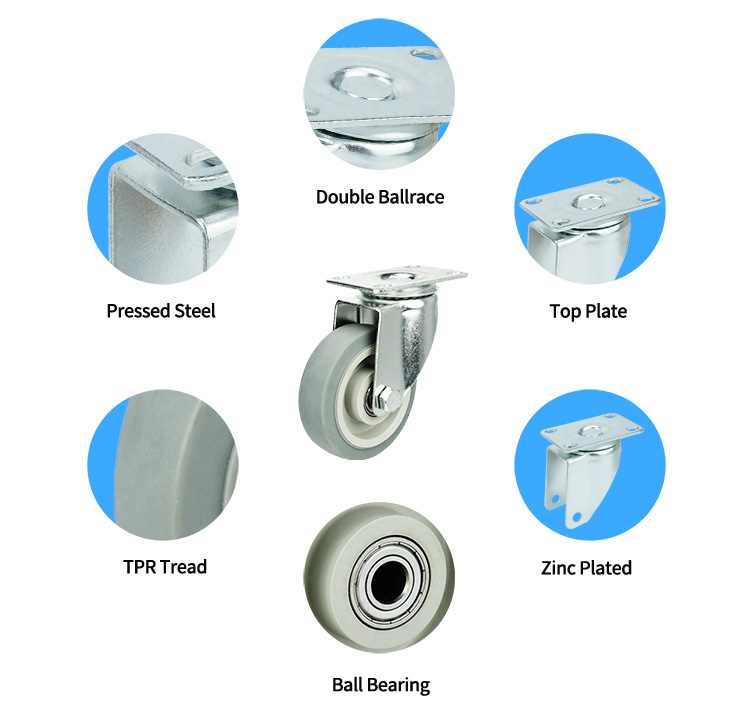 Application Of Soft Rubber Caster Wheels:
Applications include: Computer racks, conveyor stands, medical & laboratory equipment, printers, copiers, modular framing enclosures, electronic enclosures, manufacturing machinery and automation enclosures, business & machines, shop equipment, diagnostic equipment, hospitals, pharmaceutical labs, food service, and more!
Bulk casters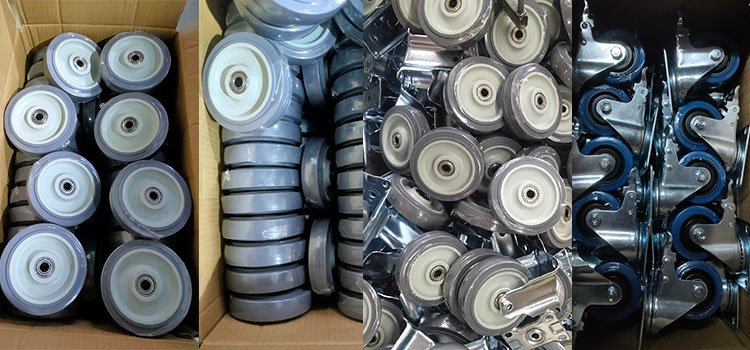 Our Service: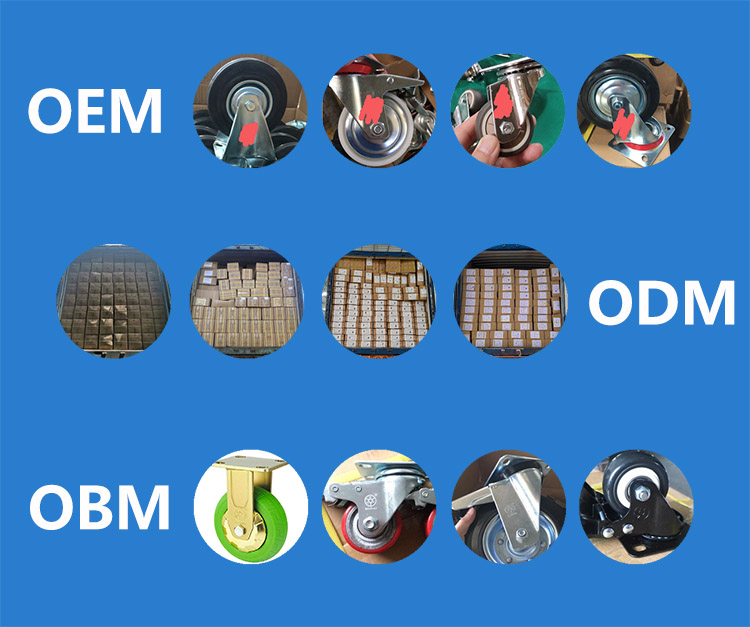 Why Choose Us:
One of the top 10 caster brands in China
1.Manufacturing pricing
2.Broad product lines, over 2000+ combinations
3.Fastest delivery time, more than $15 Million in finished component parts
4.We deliver what we promise, quality without compromises
5.Best customer supports and services
6.Honesty and integrity
Features:
Threaded stem caster wheelsisperfectdesign forroughroad, shock absorptionandsilence . Thermoplastic rubber TPR grey casteraremore durable quality than rubber caster wheels.