Heavy duty 8inchred PU industrial wheels and casters
Housing:
Solid steel welded construction,
zinc plated double ball-race swivel head,
dust-proof seal heat treated ball-race,
hardened steel balls
Wheel:
Materials: PU or PVC
Bearing type: Precisiondouble ball bearing

Product Description:
The heavy duty caster, with a material of PU or PVC tread on plastic wheel.
These casters are very good looking and high quality.
The crown tread reduce force exerted to start and continue rolling
Maintenance Free, bearings never need greasing
Real Shot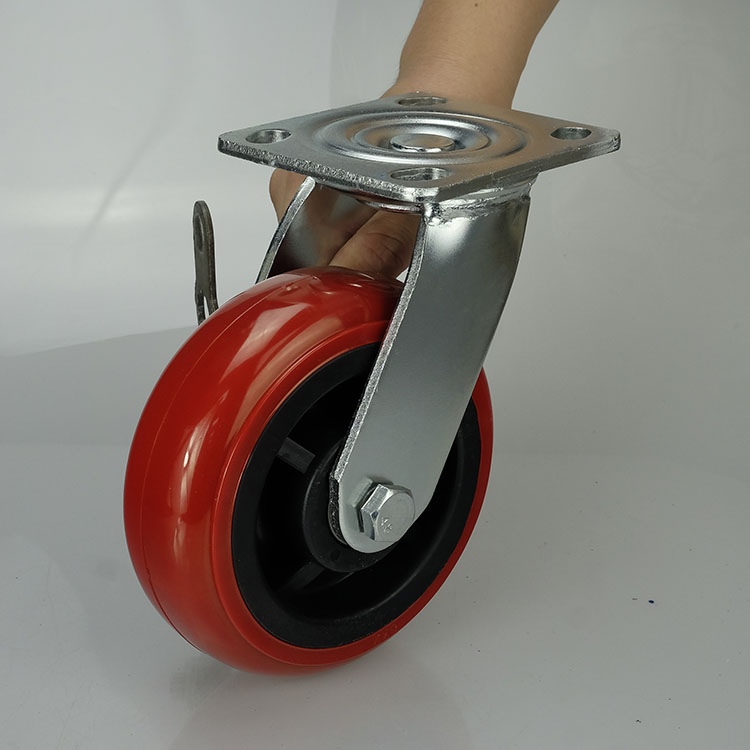 Specifications Of Heavy Duty PVC Casters:
| | |
| --- | --- |
| Wheel diameter: | 200 mm |
| Wheel width: | 50 mm |
| Total height: | 240 mm |
| Load capacity: | 300 kg per wheel |
| Wheel tread: | PVC PU also available |
| Mounting plate size: | 115 mm x 100 mm |
| Fixing holes distances: | 85 mm x 72 mm |
| Bearing type: | Ball bearing |
| Color: | Red |
| Features: | Red Wheel, PVC Wheel, Red PVC Wheel, Trolley Caster Wheel, Heavy Duty Wheel |
| With brake: | No |
Details Of Korean Type Red Casters:
Application Of Swivel Cast Iron Caster Wheels:
Round Tread Wheels are perfect for most low capacity applications where lower push forces are desired.
Applications include: Bakery & Food Service Equipment, Institutional , Hotel & Hospital Equipment, Laboratory Equipment,
Material Handling Equipment, Moving Dollies, Office & Store Fixtures, Utility & Maintenance Carts, Toolbox Casters, Jobox Casters, and more!
How We Control Quality: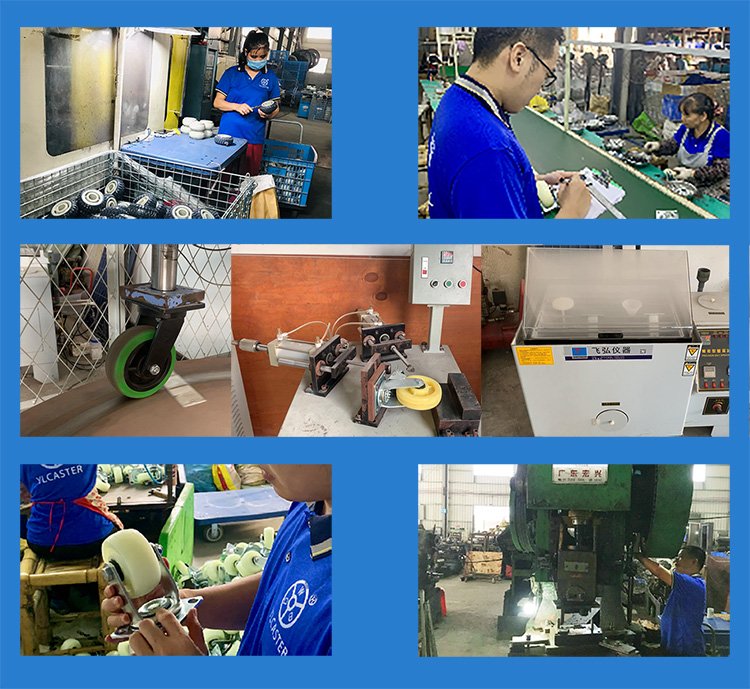 Why Choose Us:
One of the top 10 caster brands in China
1.Manufacturing pricing
2.Broad product lines, over 2000+ combinations
3.Fastest delivery time, more than $15 Million in finished component parts
4.We deliver what we promise, quality without compromises
5.Best customer supports and services
6.Honesty and integrity
Feature:
South Korea type circular arc coating, 4-8 inch red PU caster wheels for industry trolley cart, the dust cover is acceptable.
Top plate dimension: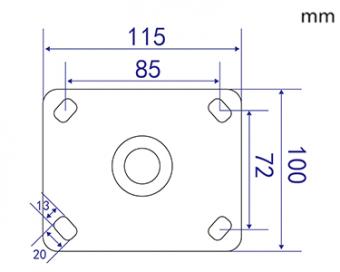 European type plate is available: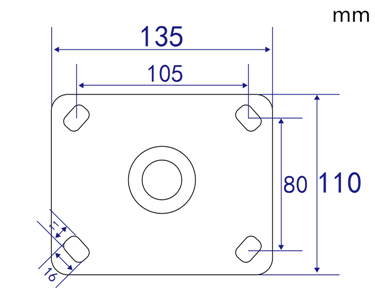 Remark: Top plate size can be customized.